Jobs Abroad - Work in Dubai (UAE) - Work on Cruise Liners - Immigration to Europe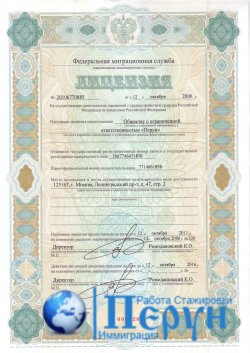 Welcome to the website of Perune Ltd!
Our company has been in the market for employment and immigration abroad since 2006 and has successfully established itself as one of the best in its field.
We provide services in the field of working abroad, internships abroad, provide a complete turnkey package for immigration abroad, as well as provide a full range of related services such as: obtaining certificate of good conduct, apostille documents, and more.
Why do you prefer to use our services
First, only here you can find on a partial or nearly full credit for whatever programs of both work and internships abroad. And this information can be found on our website.
Second, if you want to work abroad (in any of the countries proposed by any program), we conclude the contract for services and a number of additional agreements (the number depends on the specific program of work abroad, internships or immigration programs) that support your rights and our responsibilities.
Third, we will never require you to the entire amount of money for the program. You pay for services as they assist. In some cases (depending on the program) you do not pay us the full amount at all, some of the money you pay only on arrival at the place of employment.
Only we test you on the knowledge of a foreign language. The testing takes place through communication with our specialists by phone, Skype or in person. Moreover, you can also go through psychometric testing to ensure that we were able to verify that you are ready to travel, work abroad or to seek education in a foster environment for you. Of course, you can find out the results of testing, even getting advice from a psychologist company.